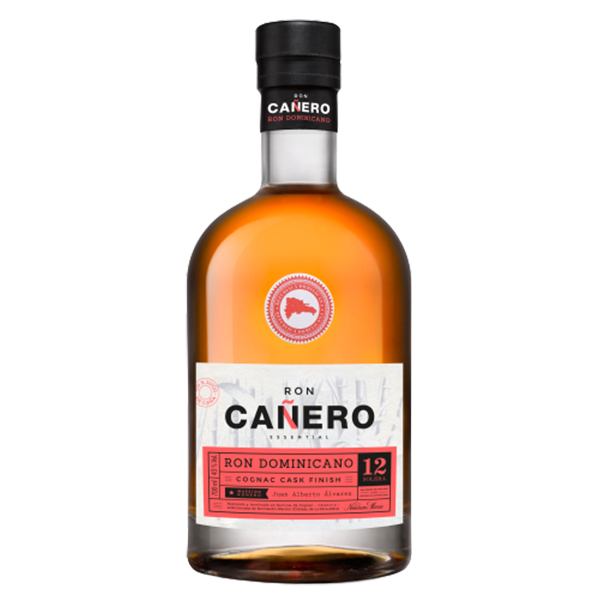 Rum Cañero Finished Cognac Cask is produced following the centenary recipes from the Dominican rums that the laureate General Máximo Gómez used to relish during his campaigns in the independency war of Cuba merged with the exclusivity double aged system of these rums with Cognac Oak barrels, which provides to CAÑERO a unique personality among worldwide rums.
Rum CAÑERO Finished Cognac Cask is the result of a master formula in which participate alcohols aged for more than 10 years in the Caribbean, in Bourbon casks, combined with base rums with at least 7 years of ageing, and other spirits from our cellar. They are all aged together in French oak that hosted Cognac in the past. A harmonious and unusual mixture, it will captivate the most demanding palates.
Rum CAÑERO Finished Cognac has been created personally by the great RUM MASTER JUAN ALBERTO ALVAREZ, professional with huge experience on the Rum Art, which has been developed among very well known distilleries throughout all Caribbean.
— Tasting notes:
Appearance: Has a deep and thick dark robe* with intense crimson reflections.
Nose: Sherry wine strength is remarkable since the first nose tasting, with aromas from nuts and prunes.
Taste: Unctuous and delicate but not syrupy at all. Roasted almond is gracefully tangled with hints from fig, raisins and vanilla. All that, coated with a fine woody cape.