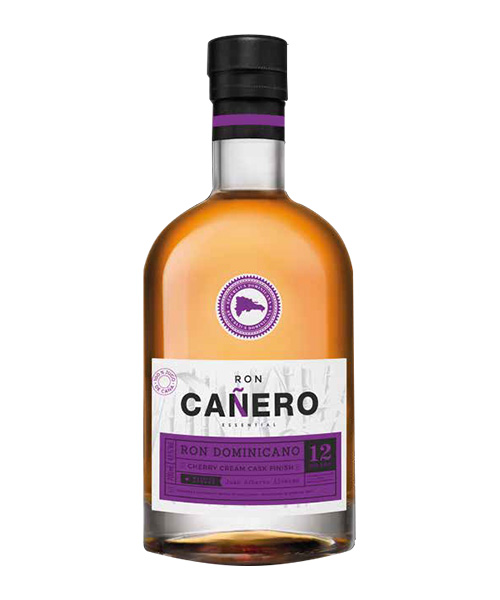 Rum Cañero Sherry Cream Cask Finish is produced following the centenary recipes from the Dominican rums that the laureate General Máximo Gómez used to relish during his campaigns in the independency war of Cuba merged with the exclusivity double aged system of these rums with Sherry barrels which provides  to CAÑERO a unique sweetness and complexity.
— Tasting notes:
Appearance: Dark amber color, with bright and transparence. Shows caoba and aged gold trims.
Nose: Soft and balanced smell, it can be perceived aromas of sugar cane during harvest, fruits and memories of vanilla, coconut, raisins and dry plums.
Taste: Fine, elegant, balsamic, lightly noticeable sweetness integrated in a combination of flavors of wood from French and white American oak, with tastes of nuts and raisins.