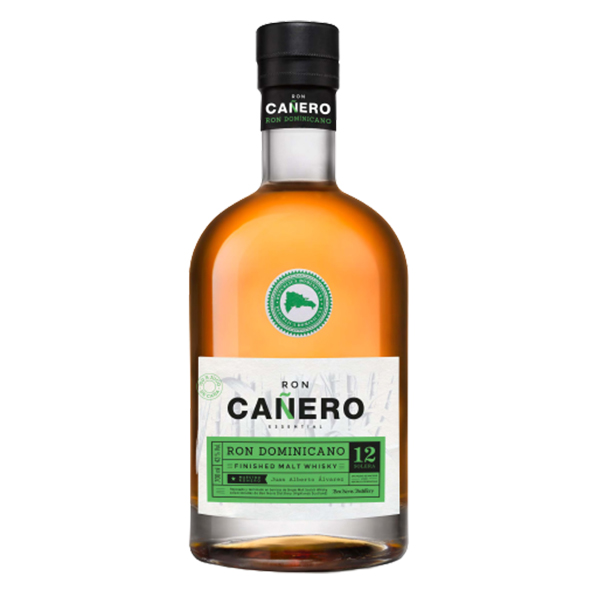 Rum Cañero Finished Malt Scotch Whisky is produced following the centenary recipes from the Dominican rums that the laureate General Máximo Gómez used to relish during his campaigns in the independency war of Cuba merged with the exclusivity double aged system of these rums with Single Malt Scotch Whisky Oak barrels which provides to CAÑERO a unique personality among worldwide rums.
The rum is aged using the solera process for aging spirits, in which barrels containing older spirits are "topped off" and married with younger spirit from other barrels as the angel's share takes its toll. Afterwards the rums blended are aged again in Single Malt Scotch Whisky oak barrels for at least 6 months.  By the time, the rum is bottled.
"Rum Cañero Finnished Malt Scotch Whisky" has been created personally by the great RUM MASTER JUAN ALBERTO ALVAREZ, professional with huge experience on the Rum Art, which has been developed among very well known distilleries throughout all Caribbean.
— Tasting notes:
Appearance: Liquid golden copper color, passing light with remarkable bright and flashes in cup ribete.
Nose: Own aroma of run aged in oak, aromatic notes of toasted malt, correct balance between components, aromatic cane and malted barley, very well-aged.
Taste: Slightly sweet, balanced and unctuous malt taste, franc ageing, good evolved, wood taste well transformed and well integrated in the toasting of malt, and cane spirits. Perceptible vanilla taste, sweet almonds and dried raisins.