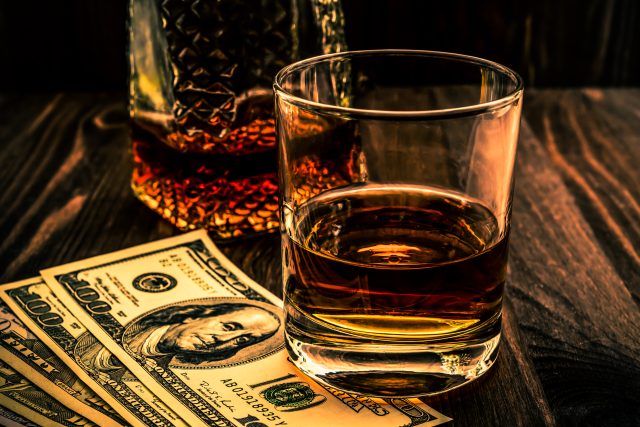 Global malt whisky market predicted to reach US$6.7 billion by 2031
Data collated by Allied Market Research pegged the malt whisky market value at US$4.3bn in 2021, with a 4.7% compound annual growth rate (CAGR) forecast for the next 10 years.
The challenges the pandemic posed to the industry are reflected in the data, which shows that the off-trade constituted more than three quarters of the global whisky market in 2021.
E-commerce is anticipated to become a 'high traction" sales avenue for spirits due to: "…advancements of technologies in logistics, ease of regulations, and increase in digital connectivity".
However, as the hospitality sector reopens a shift towards on-trade distribution is expected, with a CAGR of 5.3% predicted from 2022 t0 2031.
Scotch whisky accounted for approximately two fifths of the global malt whisky market in 2021. The Scotch sector in particular is projected to achieve the highest CAGR from 2022 to 2031, reaching 4.9%. Irish and American whiskey are forecast to grow at a similar rate to each other.
The report also notes that new markets are opening up. Developing countries, such as India, are apparently increasingly embracing western drinks. The Scotch Whisky Association is calling for a substantial reduction in the tariffs India has placed on the spirit.
Indeed, it is noted that consumers in Asia-Pacific and Africa demonstrate a growing preference for Scotch over other spirits. It is suggested that, especially in the case of Asia-Pacific, this might be a consequence of growing population of younger people. The predicted CAGR for the region from now until 2031 is the highest in the world from this report at 5.9%.
However, Europe is still the dominant area, holding a third of the global malt whisky market. The report states: "This is attributed to tremendous popularity and substantial consumption of alcohol in the region." An increase in disposable income was also credited, though it will be interesting to see how well this holds up as the effects of inflation begin to bite.