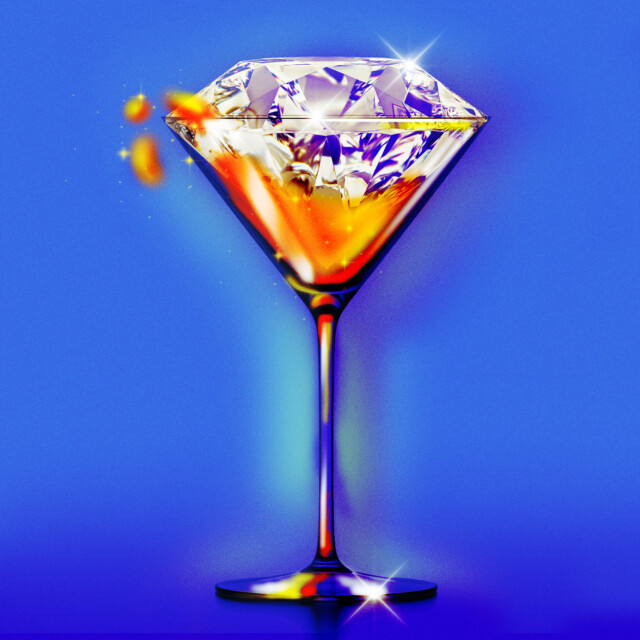 The Many Factors Fueling Premiumization in the Spirits Space
Tito's Vodka is the best-selling vodka brand in the country, both nearly ubiquitous and fairly affordable, if not exactly cheap, at around $22 for a 750-milliliter bottle. But if, like many people, you're willing to consider an upgrade, check out the recently released Chopin Vintage Vault, a 30-year-old, 100 percent potato-based spirit from Poland that retails for around $3,000.
Unfortunately, not everyone will be able to get their hands on it, and not just because of the price. A limited release of 1,000 bottles, it is being sold only by invitation, after would-be purchasers apply for consideration through the company's website. Alexandra Dorda, Chopin's chief marketing officer, points out that customers who are accepted for purchase will get more than just great booze, since the release comes with a dose of history, as well as some classy accouterments.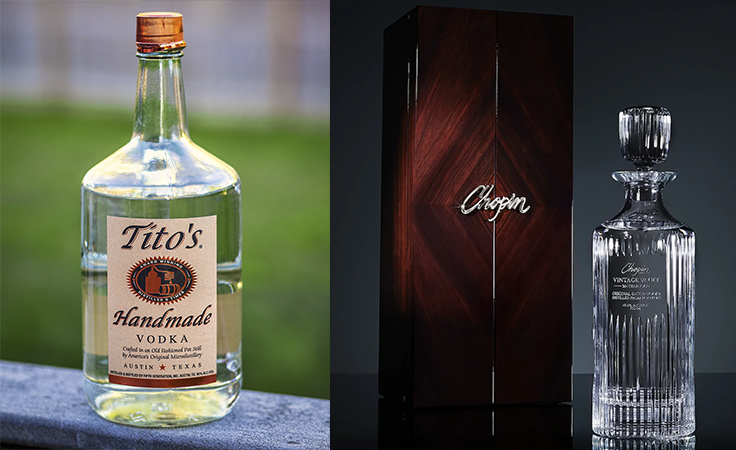 "The vodka is the original batch of Chopin Vodka that was distilled 30 years ago in 1993", she says. "It comes in a hand-cut, Czech crystal decanter. It's encased in a wooden chest that's lined with vegan leather. And it comes with two pearl cocktail picks".
For most of us, that's still going to be just slightly out of reach. And while $3,000 for a bottle of vodka might sound like an example of bad judgment straight out of a divorce proceeding, more and more of us have been splashing out on alcohol in recent years, both out at the bar and when purchasing for home. Relatively speaking, three grand for a bottle of vodka sounds almost fiscally responsible when compared to a $6,000 bottle of 23-year-old Pappy Van Winkle's Family Reserve, and practically frugal in light of the $75,000 price tag on each bottle of Mystic Galactic, a three-year-old North Carolina bourbon that will be sent into space for an extra year of "orbital aging" before returning to our planet.
Yes, that last one might sound like a gimmick. But as the premiumization trend continues, prices in spirits have been rising to ever-higher levels, seemingly without end. According to analysts, customers have spent the last few years switching to higher-priced drinks from cheaper alternatives, while the inflationary era we're still going through has sent prices in general, on everything from eggs to automobiles, skyward. So what exactly is premiumization, when will it stop, and what comes after it?
— Higher Than Recommended Prices
Premiumization doesn't necessarily mean "space whiskey" or "vodka, with real pearls included". Dave Williams, an analyst at Bump Williams Consulting, describes it as a simple consumer movement, whereby drinkers are choosing more expensive brands of beverage alcohol.
"They're treating themselves to the higher end of the product line, a little higher price tag for their 750 or whatever size they're buying, to try to really savor the experience and go for that higher quality, and maybe fewer occasions dedicated to the tried-and-true classics", he says.
While the premiumization trend has affected most drinks, it's made less of an obvious impact on beer and wine, he says, and is most clearly visible in tequila, whiskey, brandy, and even gin and cordials.
Coupled with consumers choosing to splurge on more expensive bottles, many brands have simply raised their prices. To a degree, that's been affected by the same inflation that has affected other consumer goods.
"As prices go up for a lot of things — raw materials, the cost of goods, wages, just to maintain your staff so you can create and produce these products — then that goes up the chain", Williams says. "As those costs rise, the distiller has to pass some of those costs along, which goes to the wholesaler, and then ultimately to the retailer".
"What else could be driving the premiumization, in our mind, is the notion of consumers aren't drinking as much as they were. And so when they do drink, they are opting for a more healthy alternative that ultimately is at that higher price point"
Although inflation has been a factor, some cases clearly involve prices being raised by retailers in response to high consumer demand, especially when it comes to popular drinks like bourbon. The spirits writer Frank Dobbins runs the popular Bourb Your Enthusiasm account on X (formerly known as Twitter), where he regularly asks his followers, "What say you?" in response to photographs of bourbon bottles and their prices on retail shelves. The numbers in those posts are often much higher than the manufacturer's suggested retail price, or MSRP.
"It was really surprising for me to see things that are priced at two times MSRP", he says. "And when I put those out there, some people are like, 'I've never even seen it that low".
The trend is clearly not limited to the U.S., though premiumization has hit other parts of the world to less of a degree, according to Anastasia Timofeeva, an analyst at IWSR, a London-based company that provides global data and insight on alcoholic beverages. In addition, countries with less consumer optimism and tougher economic conditions are likely to see a decline in the impact of premiumization, she notes, citing Europe, Japan, Australia, and South Africa as possible examples.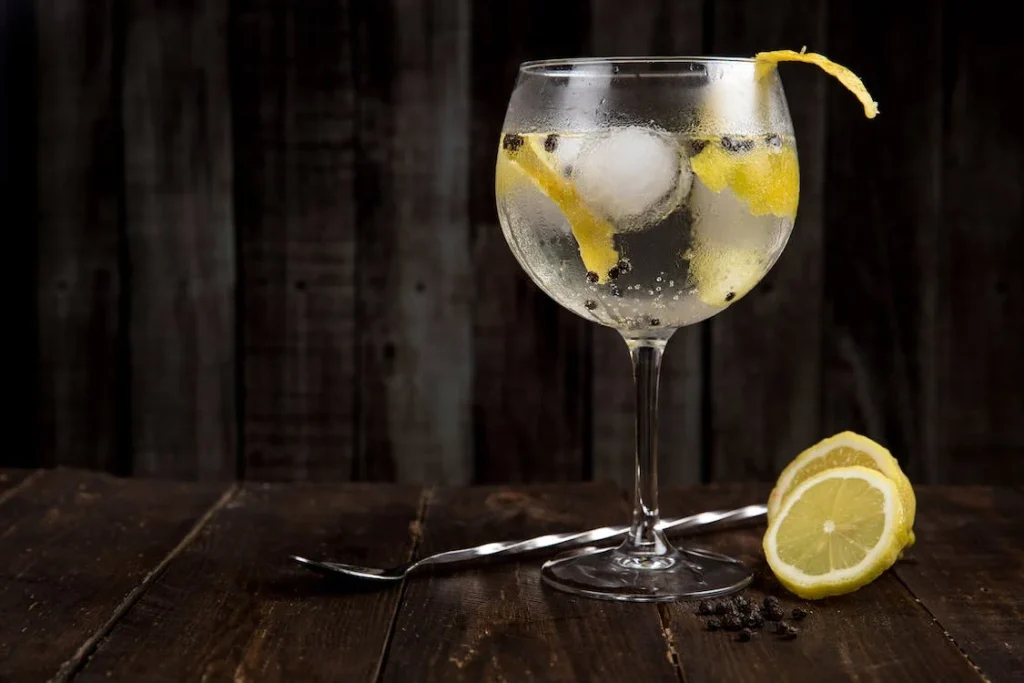 — Holiday Price Pressures
In addition to higher cost inputs for producers and increased demand from consumers pushing retail prices up, seasonality can also play a role. While wine might have experienced less of an impact from the premiumization trend overall, that can change over the winter months, according to Layne Cox, the chief marketing officer at Union, a company that supplies point-of-sale systems to more than a thousand high-volume bars and restaurants.
"I don't think they're drinking less in volume, per se. I think they are being a bit more tactical with their spending, for sure"
"Based on our data, it looks like people are switching to more expensive wine products in the month of December", she says. "A lot of that speaks to holiday parties. You're willing to add that nicer bottle of wine to treat your client or the person you're taking out with you".
Another seasonal factor, she says, is the popularity of Champagne and other sparkling wines, which are more expensive than still wines, on average. According to Union's analysis, that helps the average price of a glass of wine nearly double over the winter months, hitting a high of about $20 per drink on Christmas Eve and $19 on New Year's Eve.
Another trend pushing prices upward? Celebrity liquor brands, for which consumers are willing to spend 73 percent more than regular, non-celebrity brands, according to Union's research. And then there's the oft-repeated idea that people are starting to drink less, but better.
"What else could be driving the premiumization, in our mind, is the notion of consumers aren't drinking as much as they were", Cox says. "And so when they do drink, they are opting for a more healthy alternative that ultimately is at that higher price point. So instead of having five drinks, you're going have three, and you're willing to pay more for the higher-quality product".
That might be true in some cases, or maybe in an earlier era. However, the actual volumes don't appear to lagging, Williams says. Instead, many consumers seem to be shifting up in price on some occasions, while shifting down on others — perhaps buying a more expensive bottle of bourbon, while also drinking more Hamm's or Miller High Life and less craft beer.
"I don't think they're drinking less in volume, per se", he says. "I think they are being a bit more tactical with their spending, for sure. It's just being spread a bit more evenly across their occasions".
"Once you cross that $100 price point, it kind of seems like anything is fair game"
Another piece of the puzzle includes the growing popularity of smaller bottles. Buying a half-size, 375-milliliter bottle of Casamigos Añejo Tequila for roughly $42 lets a customer splurge on a special drink without having to shell out for the full-size package, which costs about $57.
"You're still making that purchase on the brand you like, you're just not spending as much on that trip", he says. "It all has to fit together".
— A Long-Term Trend
Although premiumization has been a big trend over the past few years, it arguably connects with a long-term trajectory. For Dorda, Chopin Vintage Vault fits with her company's history.
"It's really more about doing what we've always done, which is pushing the boundaries of the vodka category and making vodka more premium", she says. "This is the latest iteration of that, a continuation of what we've been doing for three decades".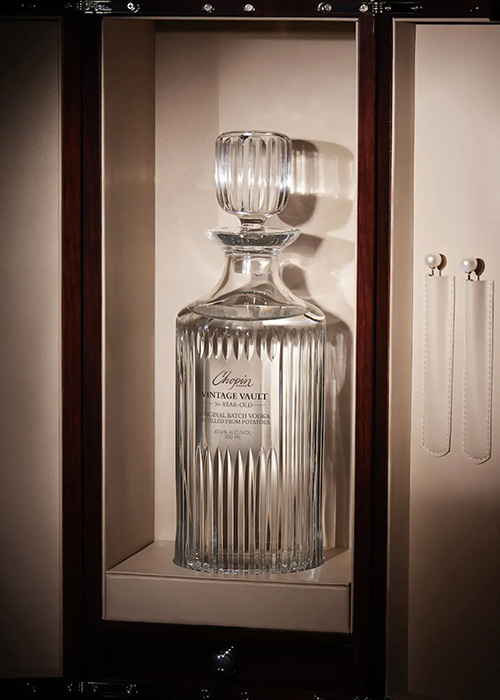 When it comes to bourbon, what might be way too high for one drinker can still be a good price for someone else, Dobbins notes. While there are some gimmicks on the market, he acknowledges, many brands are convincingly arguing that their products are simply worth the money.
"There are people who are willing to spend up to $50 on a bottle, there are people who are willing to spend up to $100 on a bottle, and then once you cross that $100 price point, it kind of seems like anything is fair game", he says. "Is the end in sight? I'd like to think so, but I can't say that I see it".
If you're starting to feel like prices — and even rational thinking — are leaving you behind, don't despair. Prices are cyclical, and while bourbon is flying high today, it was extremely affordable and suffering from surplus production just a couple of decades ago. There's growing evidence that premiumization is slowing down, Williams says, while the overall alcohol marketplace hasn't really changed when you look at the big picture.
"Consumers are making real-life decisions, whether it's with bills or with their alcohol purchase", he says. "The money that's being allocated to all these recreational activities — whether it's beverage alcohol, whether it's legalized marijuana now — when you look at that, that pie hasn't gotten any bigger. It's just shifting how those dollars are being allocated".